Rionegro is a small city in the Colombian Andes. Here is the international airport of Medellín. In the Plaza de la Libertad is the Cathedral of San Nicolás, with its domes. The Casa de la Convención Historical Museum is located in a building where a version of the Colombian constitution was sanctioned in 1863. To the southwest is Tutucán, which is a replica of a typical local town, with a church, a mill and a farm.
Welcome, in this park you can enjoy with your family and experience a journey through the traditions and knowledge of the Antioquian culture.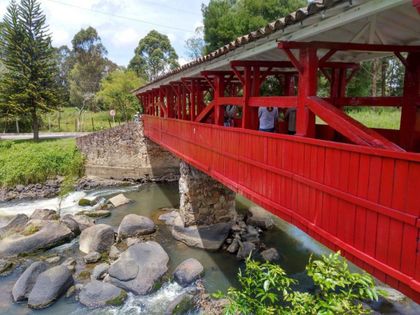 Historical and cultural heritage of Rionegro, it is a colonial-style structure built in the 19th century, in wood carved with the edge of an axe.
Guatapé is a tourist municipality in the Andes in northwestern Colombia and east of Medellín. It is famous for its houses decorated with colored bas-reliefs.
An obligatory destination on the already famous tourist route of the Tour of the Orient, both for its architectural beauty and for its succulent and varied gastronomic offer.
It is the modern main park of Rionegro, remodeled a couple of years ago, and where the commerce, culture and history of the City of Santiago de Arma de Rionegro come together.
Historical Museum Casa de la Convención
It is a huge house with the typical architecture brought by the Spanish: clay tiles, a central patio with a garden and a water fountain, and doors and columns made of fine wood.
LET'S MAKE YOUR EVENT COME TRUE
Contact us to give you the best alternatives so that you have an unforgettable event